Housing Subsidies and Rental Assistance
 _____________________
The State of Maine Department of Health and Human Services (DHHS), Office of Substance Abuse and Mental Health Services (SAMHS), through Shalom House and other local agencies, offers 2 rental subsidy programs designed to assist individuals in finding stable independent housing. Independent housing vouchers represent a foundation of recovery and hope.  To the greatest extent practicable, DHHS empowers consumers with tenant-based housing vouchers which enhance individual choice, independence, and control over where a person lives and what services (if any) such a person decides to receive. Housing programs available:
Bridging Rental Assistance Program (BRAP)
Shelter Plus Care/CoC program
What is BRAP and Shelter Plus Care/CoC?
To help you understand these programs a little better, we have provided a brief overview of both programs. Please click below to view or download the PowerPoint Presentation.
—
__________________________________________________________________________________________
Learn more about the Programs
___________________________________________________________
Shalom House serves as the Central Administrative Agency (CAA) for the State of Maine's Department of Health and Human Services (DHHS), providing statewide administration of both the Shelter Plus Care/CoC program and the Bridging Rental Assistance Program (BRAP).
Shalom House also serves as the Local Administrative Agency (LAA) for both York and Cumberland Counties (except Brunswick, Freeport, and Harpswell), providing local support and rental assistance to help eligible individuals and families live in safe and decent housing of their choice.
————–
Additional Information
Who to Contact:
Statewide Contact List View the LAA/CAA Directory.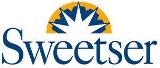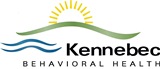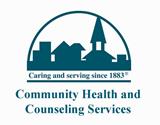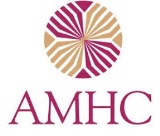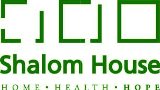 Referral Process:
Consumers interested in either of these subsidies should contact their service provider, case manager, or community support worker who can submit an application on their behalf. Providers can obtain applications for both programs through the Shalom House Housing Subsidy Department by calling 874-1080 or in York County calling 423-8154.
---
Additional Resources
Maine 211 – Whether it's financial assistance, domestic violence, addiction treatment, health care, mental health, or heating and utilities assistance, 211 is a free, confidential information and referral service that connects people of all ages across Maine to local services.

This service is available 24 hours a day, seven days a week.
You can reach 211 via phone, text, email, or by searching our online database.

Phone:        

Dial 211 or 1-866-811-5695

Text:           

Text your zip code to 898-211

(Standard msg & data rates may apply.)
Email:          info@211maine.org
Online:        Online Database
Maine Homeless Planning – a centralized repository of on-line resources directly related to furthering the work of the representatives of the Continuums of Care, Regional Homeless Councils and the Statewide Homeless Council that are responsible for statewide homeless planning and coordination.
Disability Rights Center – Maine's Protection & Advocacy agency for people with disabilities.
Pine Tree Legal Assistance – provides free civil legal assistance in cases where it can make a difference in one's ability to meet one's basic human needs or in enforcing one's basic human rights, including access to housing, food, income, safety, education, and healthcare.
PATH (Projects for Assistance in Transition from Homelessness) –  supports the outreach, engagement and delivery of services to eligible persons who are homeless and have serious mental illnesses and/or co-occurring substance abuse disorders
---
State of Maine – Department of Health and Human Services
My Maine Connection – Apply for services, complete re-certifications, review case information and submit changes, or view your benefit history for the past 12 months
---
United States Department of Housing and Urban Development
---
Maine Housing & Section 8/Housing Choice Voucher program